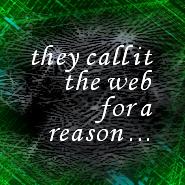 Establishing a website presence is in fact a component of marketing. It is where you present your business to the public. Marketing is where you say it, the web, a billboard, brochures, signage, etc., and advertising is what you say on those pieces.
Critically important, a web site needs to be found. Regardless of the purpose of the web site, a site that appears on the search engines in the top ten or twenty search results identifies and adds stature to your business. It means your website can be and is found. Your website also needs to appear for many search terms. In fact, it needs to appear for exactly what your clients are searching for.
Top ten and twenty search engine results placement, commonly known as "serp's" is a highly competitive arena. You are competing against every one of your competitors for those positions. Website owners have two choices, attempt this task inhouse, or outsource the task to a professional. We take each and every project very seriously. In fact, every project has a direct impact on our business as well as our clients.
RBD strategic web design firm partners rely on us to position their web development clients projects on the major search engines. RBD marketing is offered to their clients either all inclusive or as an added value. This allows them to focus on their expertise, which is design, and deliver both superior design and marketing services to their clients.
Our marketing program history of success record is both impressive and consistent and is made available to each and every serious potential client. Time is a very valuable commodity for both us and our clients. Our success is our clients success.
The RBD Group develops relationships based on long term value principles. We price our products and services accordingly.
The RBD Group welcomes your challenge of providing the products and services you require for a successful web presence.