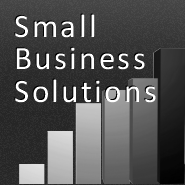 Creating functional, effective and affordable web sites for small and medium sized businesses. Our products and services are designed to meet those objectives. RBD offers a full array of services designed to take small to medium sized businesses to the next level, regardless of current positioning.
Critically important, a web site needs to be found. Regardless of the purpose of the web site, a site that appears on the search engines in the top ten or twenty search results identifies and adds stature to your business. It means your website can be and is found. Your website also needs to appear for many search terms. In fact, it needs to appear for exactly what your clients are searching for.
Our commitment to our clients success, our strategic partnerships with some of the best web design firms and service providers in their respected industries, combined with our in house capabilities allows the RBD Group to deliver exceptional quality projects at pricing affordable to small business. Our belief is the LTV (long term value) of our relationships and every client is a partner concept provides opportunities to small business clients beneficial to their growth and ours.
RBD partnerships are one of our most valuable assets. The RBD Group currently maintains partnerships with over 25 firms nationwide and offshore, enabling us to offer unmatched pricing and service agreements to RBD clients and quickly assemble resources to complete projects in the quickest turnaround time possible. Time is a valuable commodity for both us and our clients. The development team at RBD Group work around the clock.
One point of contact, one project manager, one set of rules … " Say what you do … do what you say … and do it well. " The RBD Group is ready when you are.
The RBD Group welcomes your challenge of providing the products and services you require for a successful web presence.